Fact Kuruman Rocks Presents
Danvm Lamuziq the rising Dj From Kuruman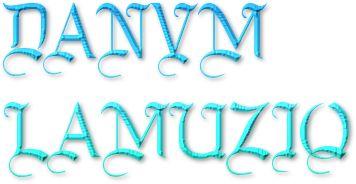 Danvm Lamuziq Dj also know as Thatoetsile Simons Thupae is a Deephouse Dj,writer,blogger,web designer,remixer and God knows what else.This is not called multi talent it is called no-limitations.
He Developed the love for music at the age of 16 but never thought of Dj'ng,when he started Dj'ng at the age of 18,he played mostly Soulful & Tribal House Music,but you know how things evolve.Watching Hit_Refresh on Vuzu Tv every Friday night made him fall inlove with Deephouse music.
His first Mix to go online was L.G.G SUPRISE HOUSE MIXED BY DANVM LAMUZIQ,the mix was perfectly made and It was a dance music,if you don't dance while lestening to that mix then you are not normal.Oh did I forget to mention that he is from Kuruman and he is known in all 9 SA provinces.
He finished his matric in 2014 & started taking the Dj career serious,never went to college/university because of the financial difficulties.Started writing & got good feedback,started taking online courses of Web Development and now he can develop a profesional website/blog.
"Life of music is so irresistable that you find yourself addicted to it"he said.Not only is he smart but he is also crazy/brave enough to take on all the challenges comming his way."If you join the music industry for money/fame you will never be successful"he said.
He also added that you have to fall inlove with what you are doing in order to get it right.WISE.
He started a band/group with his friend Man-Twitta called D-Minor Boys .2015 August he started the project which had the first successful installation,the project is called D-Minor Entertainment it provide nothing but house music.
Mixes
1.L.G.G SUPRISE HOUSE MIXED BY DANVM LAMUZIQ
2.L.G.G HOUSE SESSIONS OPENING MIXED BY DANVM LAMUZIQ
CONECT WITH US
For Danvm Lamuziq
Fact Kuruman Rocks
And one last thing,after Dj Arch Jnr won S.A Got Tallen Danvm Lamuziq noted him as his Favourite Dj.